Basic System Information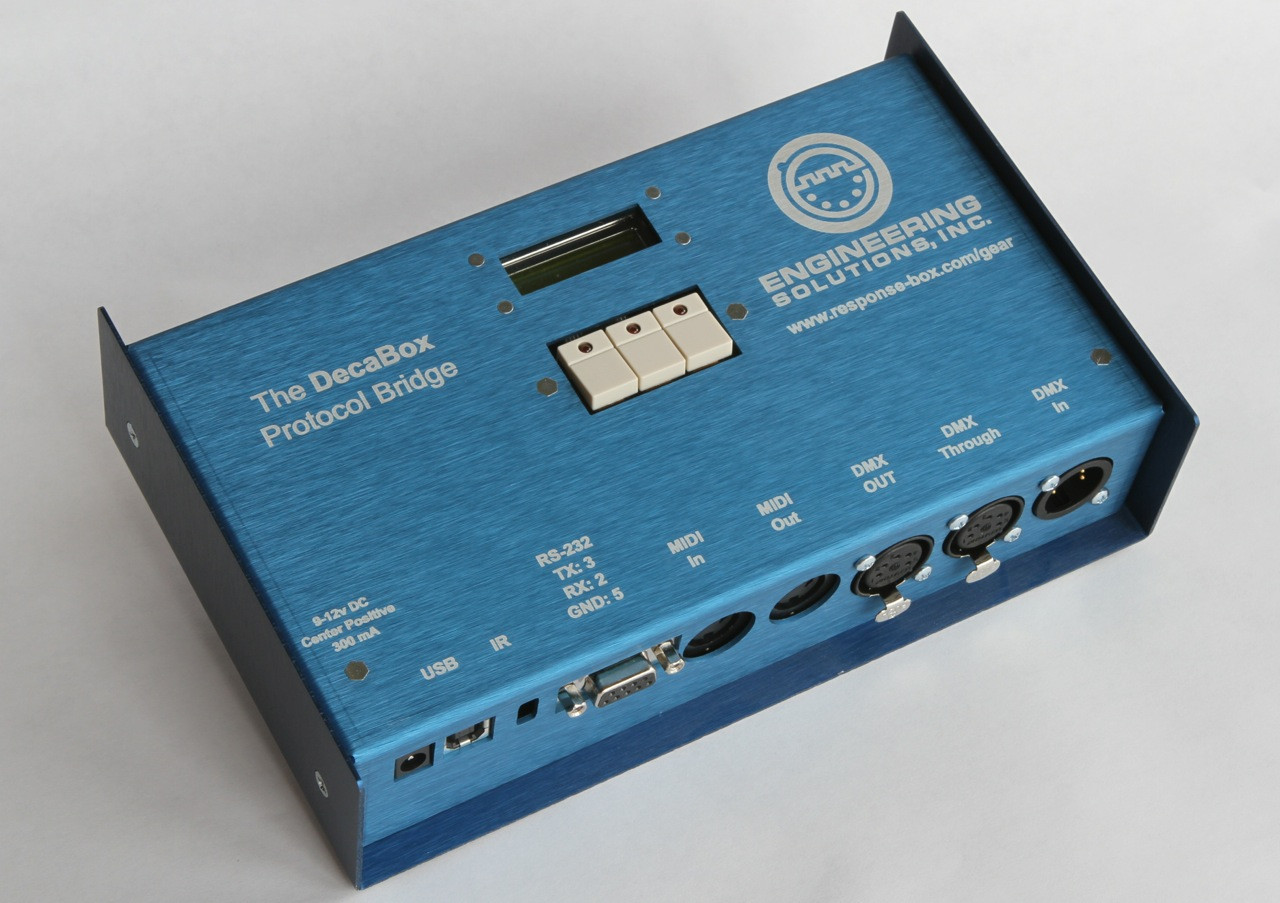 This firmware personality for the DecaBox receives DMX lighing data and generates a series of MIDI messages. It allows easy control of MIDI equipment, such as audio equipment, sound effects generators and other show control elements.
The system ships with an international switching power supply.  System power requirements are 9-12v DC, center positive, 300 mA.  The power supply connector has standard dimensions of 2.1mm x 5.5mm.

MIDI data is sent via the 5 pin 'MIDI Out' jack. 

DMX lighting data is received on the Neutrik 5 pin XLR male jack.  If necessary, a 5 pin to 3 pin adapter cable

may used to connect various upstream controllers.
The DecaBox USB port is used for firmware updates.  It does not transmit MIDI data. 
Originally, the lighting guys wanted to keep their wiring separate from the audio crew, who were using XLR-3 microphone cable; thus the 5 pin lighting data standard.  However, in nearly every current implementation of DMX control only pins 1, 2 and 3 are used. The 5 pin connectors cost about $2 more in quantity, so some manufacturers eschew them for less expensive 3 pin versions.  Professional and touring gear still relies nearly exclusively on the 5 pin infrastructure. In either case, pin 1 is ground, pin 2 is 'data complement' or D- and pin 3 is 'data true' or D+.